Are you tired of having a job? Ready to start a career?
When you come work with CK Electric, we invest in you and your career future! You are not just an employee to us, you are an important member of our team! As a small business, we are looking for team members that are excited to grow with us and hone their skills. Our team loves helping clients solve their electrical problems. We take pride in our craft and believe that it should be performed to the highest standards. We believe in practicing the principles of Integrity, Team-work, Honor, Discipline and Responsiveness. We care about work/life balance and do not require on-call service.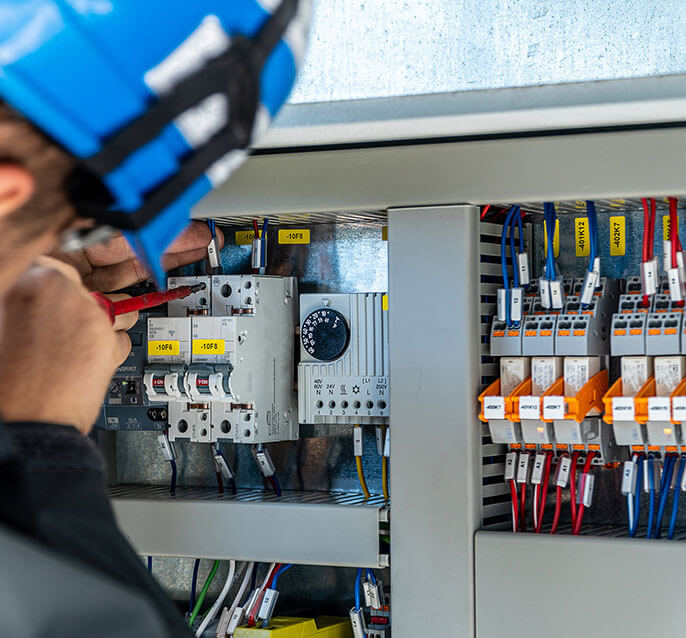 When you join our team you get:
Company phone
Uniforms
A take-home company vehicle
Paid Time Off – including major holidays

New Year's Day (January 1)
Memorial Day (Last Monday in May)
Independence Day (July 4)
Labor Day (First Monday in September)
Veteran's Day (November 11)
Thanksgiving Day (Fourth Thursday in November)
Christmas Day (December 25)

100% Paid

vision
dental
life insurance
accident insurance
short and long term disability
Carl and his wife, Nancy, understand the electrical trade. We know what it's like to work in the field and the stresses that it brings. Carl obtained his Master Electrician License so we could create a new type of electrical contractor. One that prioritizes quality over quantity. We don't want our team to wake up each morning and dread going to work! We focus on continuing education for our team and continually refine our processes to embrace new ideas and technology. We value our team's feedback and ideas and encourage them!