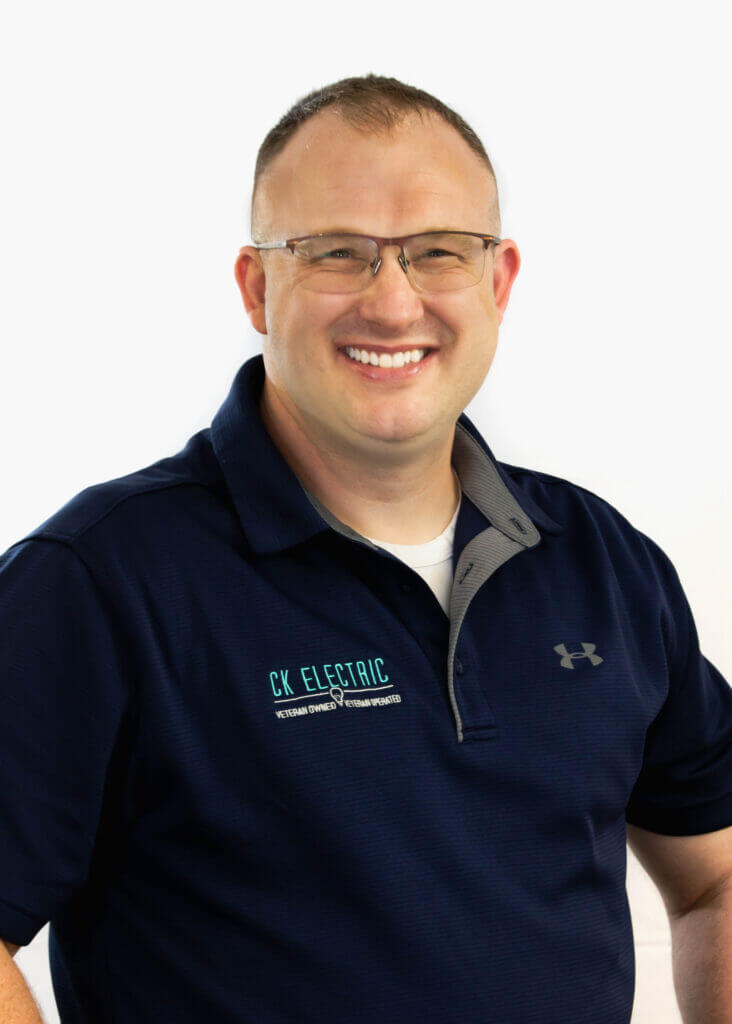 Carl Kirkpatrick
/ Owner
Master Electrician
Carl is an experienced electrician with an associate's degree in Project Management from Montgomery College. He remained at the top of his class while he completed the 4 year apprenticeship program offered through the IEC Chesapeake, the Mid-Atlantic chapter of the Independent Electrical Contractors (IEC), Inc. Prior to his career as an electrician, Carl honorably served his country for 8 years as a United States Marine in various locations such as North Carolina, Japan, Iraq, and Afghanistan. After this, he spent time as a correctional officer at a prison in Louisiana. Carl moved to Maryland in 2009 and is now licensed to work in Virginia and West Virginia, as well. Some of his interests include fishing, hunting, shooting sports, boating, and traveling.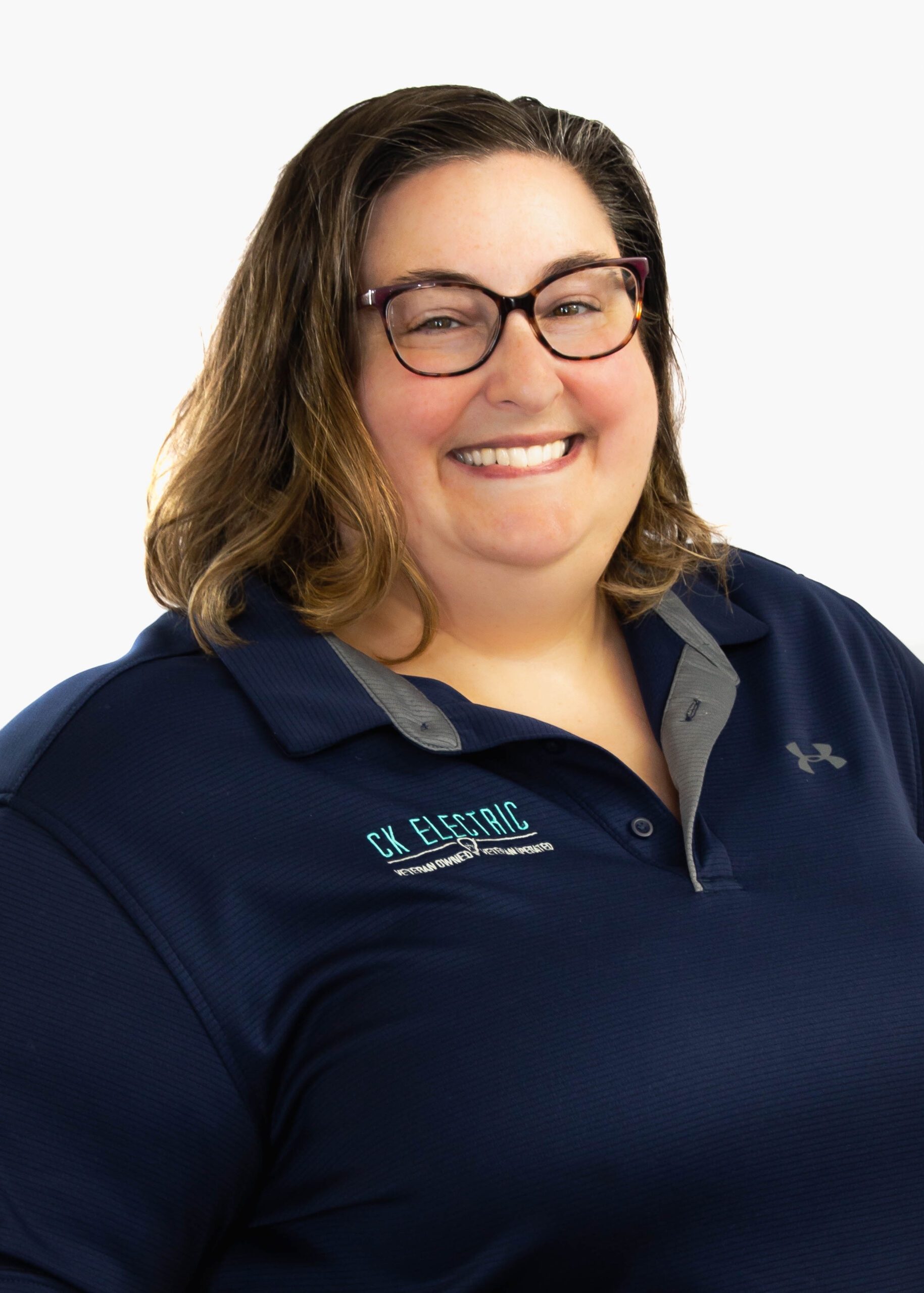 Nancy Damiano
/ Chief Operations Officer
Owner
Nancy, Owner and Chief Operations Officer, holds a BS degree in Governmental Administration from Christopher Newport University and a MBA degree with a concentration in Marketing from Strayer University. With this education, she handles the administrative and financial side of the business, and also has a full time career in finance. Nancy married Carl in 2012 and also enjoys fishing, boating, traveling, as well as reading.
Craig Damiano
/ Sr Director of Operations
Craig, Director of Operations, is an enthusiastic member of the CK Electric LLC team. He consistently emphasizes the importance he feels of ensuring that the job is done safely and professionally. Craig earned a Bachelor of Arts degree from Texas A&M University-Central Texas. After 20 years of service in the United States Army, Craig retired and taught U.S. History for 8 years. He currently lives in Texas with his family and enjoys fishing, reading, and watching movies.
Ross Jordan
/ Electrician
Ross holds a Journeyman license and has more than 10 years in the electrical industry. Ross attended Blue Ridge Community and Technical College and obtained a certificate in Electrical Distribution Engineering Technology. He is married and a father to 3 wonderful kids. He is very family oriented and    enjoys spending time with family & friends, going to church, working on vehicles, and volunteering his time helping the people in the community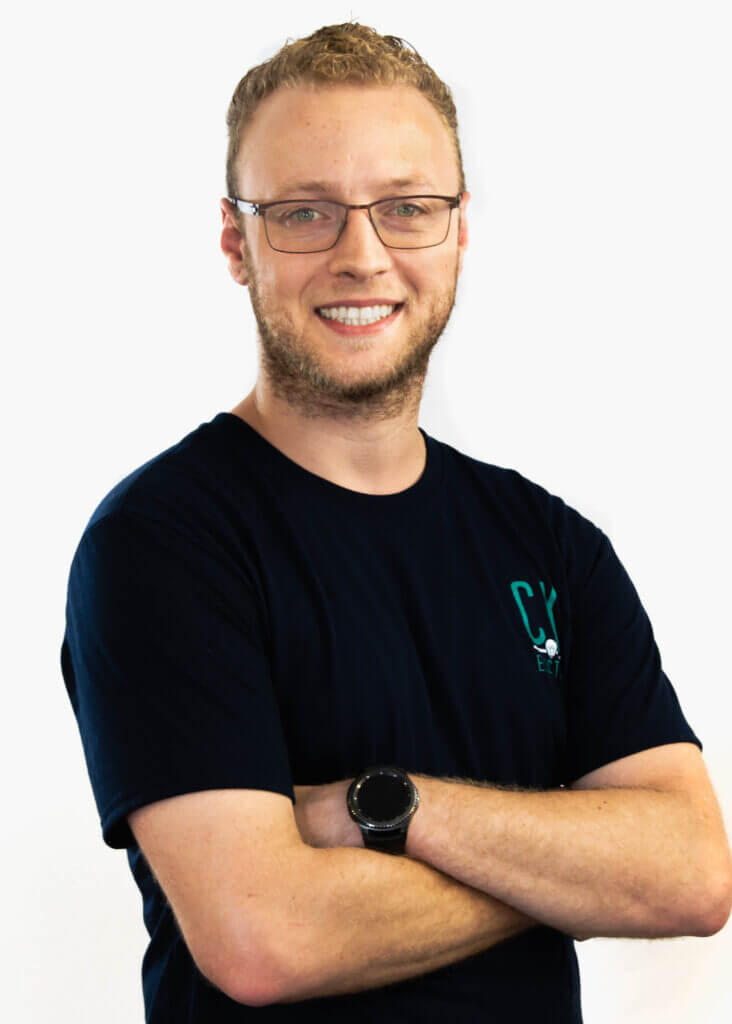 Brandon Krouse
/ Apprentice
Brandon, who works as an apprentice, graduated from Earl Beck Gasses & Technology with a D1.17 aerospace welding certification. With this education, his skills include welding/fabrication, reading blueprints/schematics, and thinking critically with an observant mind. Brandon's professional goals are to pursue his Masters
Electrician
License and broaden his knowledge on electrical installations and applications. In his free time he enjoys E-skating, restoring/sharpening knives, and hiking with his dog, Rufus.
Irene Damiano
/ Office Manager
Irene handles all administrative functions of the office including invoicing, payroll, insurance, and research. She can even be found in the field from time to time checking out how the team does things. She coordinates company activities and events, purchasing, and is Nancy's all around go to assistant. Irene earned a BS in Early Education and Interdisciplinary Studies through Old Dominion University. She retired from elementary school teaching in June of 2022 and joined our team full time in August 2022.. Prior to this career, Irene served in the United States Army as an aircraft mechanic for 12 years. In her free time, she enjoys fishing, movies, and time with her family.
Craig Damiano II
/ Marketing Associate
Craig, earned a BA in Creative Media Industries & Graphic Design through Texas Tech University. He develops and implements the company's social media presence across various platforms such as FaceBook, Instagram, LinkedIn, and NextDoor. Craig II is the son of Craig Sr. and Irene Damiano and enjoys playing music, watching sports, graphic design, and meeting new people.
Anthony Guyton
/ Electrician
Anthony was born in Jacksonville, FL but was raised in Hagerstown, MD. While enrolled at North Hagerstown High School, Anthony took advantage of the opportunity to begin his electrical apprenticeship during his Junior and Senior years. He transferred to the Washington County Technical High School and completed Electrical Construction levels 1 & 2 before graduating. After graduation, he completed levels 3 & 4. Anthony completed the apprenticeship program with an additional 4 years of on-the-job training. In 2021, Anthony passed his Journeyman's exam and has continued learning and working in the field.
In his free time, Anthony enjoys working out, researching the paranormal, hip-hop dance, and consuming all sports. Anthony and his wife, Katelyn share a home with their fur babies in the Westminster, MD area.