At CK Electric, we are proud to be the preferred electrical service provide for countless Maryland families and businesses. Our team takes pride in their craft and our goal is to provide an exceptional customer experience for every project. We want every client interaction with your electrician to reflect our values of integrity, honor, discipline, teamwork, and responsiveness. We offer a comprehensive range of services to meet your needs, including everything listed below. Don't see what you are looking for? Contact us today to see if we can help make your home or business a safer and brighter place.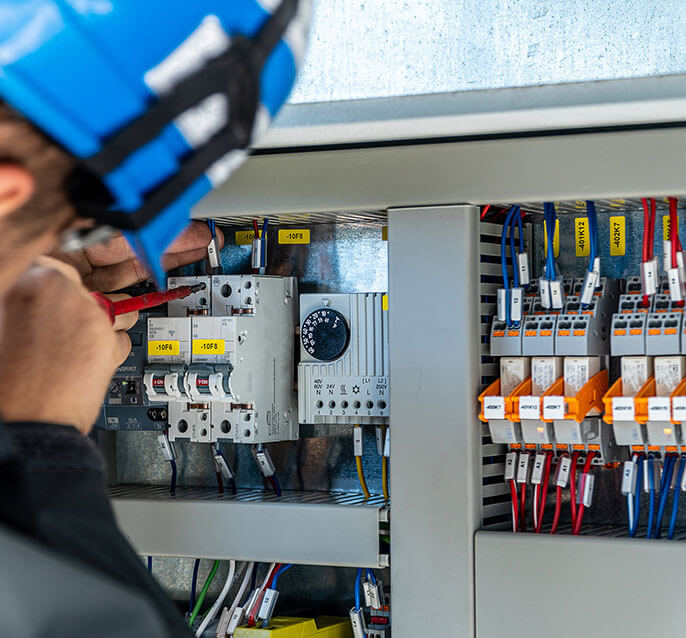 Does your home or business need an upgrade? We can provide a full spectrum of upgrade options, including everything from replacing dated receptacles to whole-house surge protectors to new wiring and panel boxes. Did you get a new environmentally friendly electric car? We can install the charger. Is your panel outdated? We can complete the upgrade. Need more power to support today's new technology? We can increase the power coming to your home! Any electrical upgrades that you need are handled by our uniformed, licensed, experienced team.
Panel Boxes
Panel upgrades
Heavy up
Whole house surge protectors
Sub-panels
Arc fault circuit breakers
Generators
Smart home devices
Recessed lighting
Kitchen lighting
Under cabinet lighting
Smoke detectors
Hot tubs and pools
Electric car charger
CK Electric LLC is a Tesla Certified Electrician for installing Wall Connector charging stations
…and much more
Do your lights flicker? Are you constantly tripping breakers in your home? Are there loose outlets in your business? CK Electric can troubleshoot and diagnose malfunctions, as well as complete the repairs. If you are having trouble getting the most from the electrical system in your home or office, our repairs can help to ensure your system is safe and capable of handling your electrical demands.
Flickering lights
Tripping breakers
Unknown functions of outlets and switches
Loose outlets
Troubleshoot and diagnose malfunctions
Home inspection citations
Generator repair
…if it's not working, we can fix it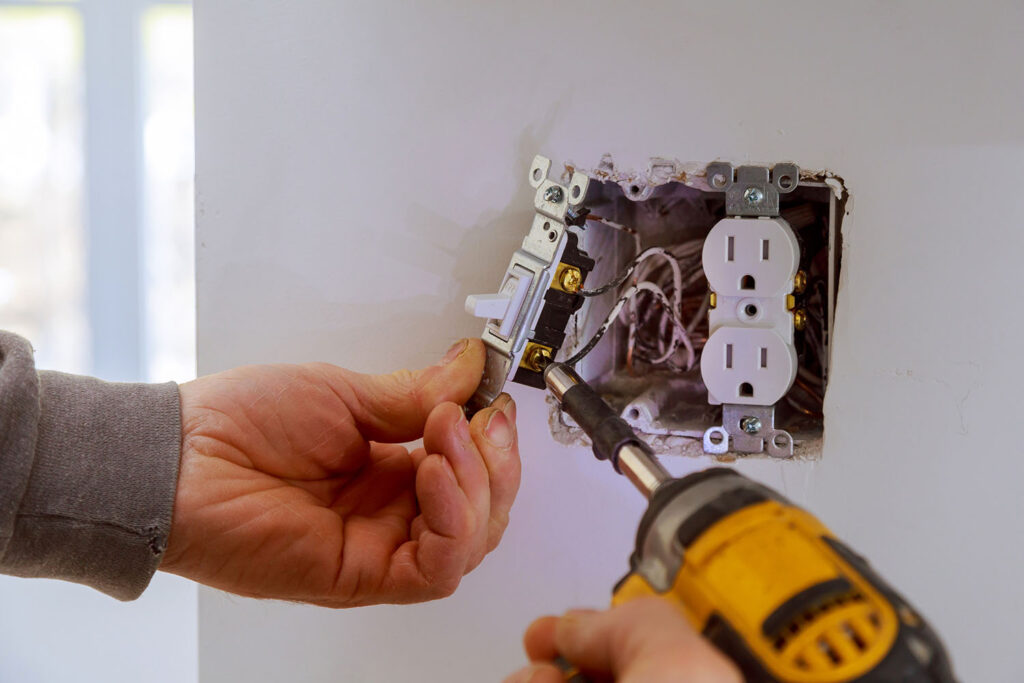 Wiring problems can make a home unsafe or a business unable to operate. If you had fire or water damage, are completing a remodel, need an addition added to your home or are building a new construction entirely, we can help. Our wiring services are completed by experienced professionals who know how to safely and quickly install the wiring that you need.
Remodels
Additions
New construction
Fire / water damage
Re-wiring
We can help with all of your wiring needs
CK Electric LLC is a Tesla Certified Electrician for installing Wall Connector charging stations
EV (Electric Vehicles) Charging 
Installation pricing can vary depending on your home charging hardware and electrical system.
A straightforward installation can range from $1200 and 3000. However, if there are additional items needed to complete your installation, the price will be adjusted accordingly.


Typically included:
Professional installation service and materials
Permit
Inspection
Installation warranty
Typically additional:
Long wire run (distance from electrical panel to installation site)
Additional sub panel
Trench (underground wires)
Main panel upgrade
Pedestal installation
Hiding cables behind walls
Your time is valuable, and we respect that! Let us make your life and projects easier. Learn more about our company here.
What we offer:

Exceptional customer experiences
Staff that shows up on time and when scheduled
Quality craftsmanship and pride in work
Clean work sites
Stress-free process and experience for clients
Fast quotes
No hassle billing
1 year warranty on materials and labor
Dedicated office staff provides administrative support for:

Permits
Coordinating

Local electrical company
Miss Utility
Rental equipment
Scheduling

Return calls
Why choose CK Electric for your next electrical project?
We have an expansive service area to help as many Maryland business owners and homeowners as possible. Our service area includes:
Anne Arundel County
Baltimore County
Carroll County
Frederick County
Harford County
Howard County
Montgomery County
Prince George's County
Washington County
Your Preferred, Reliable and Local Electrician
CK Electric is a veteran-owned and veteran-operated local electrician dedicated to high-quality service and customer satisfaction. For a free estimate call 443.920.3078 or email info@ckelectricllc.com. We look forward to helping make your home a safer, brighter place.