CK Electric offers a full range of wiring services to homeowners and business owners throughout Maryland. Our honest master electrician provides detailed and trustworthy electrical work at prices you can afford. Having electrical repairs performed doesn't need to be stressful! Thanks to our experience, we can complete wiring installation and repairs. If you don't see the wiring service you are searching for below, contact us today to learn more about how we can help you.
Wiring issues can make a home unsafe or leave a business with a failed inspection grade. Whether you had water damage or are completing a remodel that requires new wiring, our team can help. We can safely and quickly install new wiring or complete re-wiring to remedy issues. Our wiring services include:
Remodels
Additions
New construction
Fire and water damage
Re-wiring
What Are the Signs You Should Have Your Wiring Checked?
Do you have overload in your home regularly? Overload can happen when too much power is transferred across a wire for the circuit that it is part of. The overload trips the circuit breaker to cut off power. Beyond being an annoyance, it also increases the chance of an electrical fire or other serious electrical problems occurring at your home.
Older houses might not have sufficient wiring to support the electrical needs of a modern lifestyle. Televisions, computers, cell phone chargers and other devices all need a stable electrical supply. When you add appliances like refrigerators to the equation, systems can quickly get overloaded.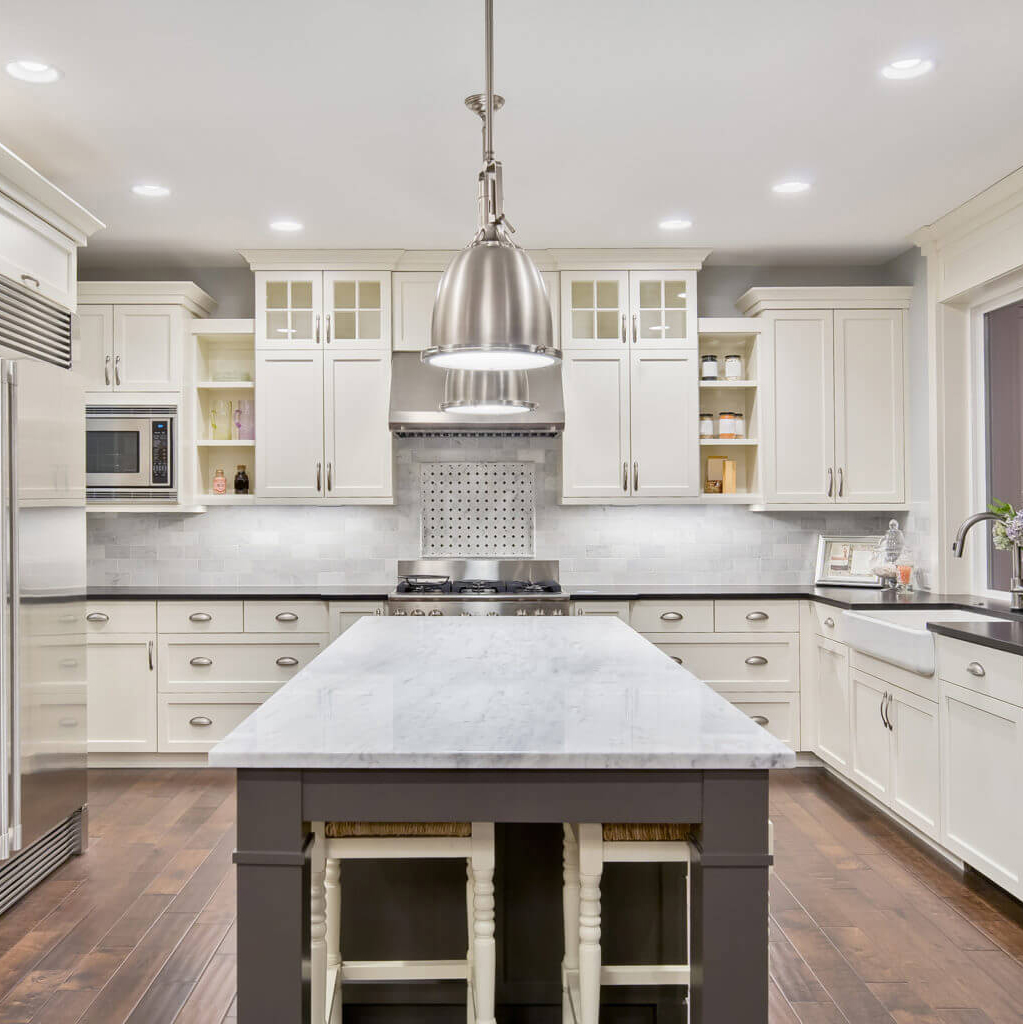 What Are the Benefits of Adding New Wiring or Upgrading Existing Wiring?
Greater outlet capacity
The option to install new decorative lighting, like accent lights or recessed lights
Outdoor electricity or lighting
The ability to install a new home entertainment system without needing multiple power strips
Turning a garage into a workshop
We can assess your current wiring and determine the best way to make your home's electrical output and wiring meet your needs, not the other way around.
We have an expansive service area to help as many Maryland business owners and homeowners as possible. Our service area includes:
Anne Arundel County
Baltimore County
Carroll County
Frederick County
Harford County
Howard County
Montgomery County
Prince George's County
Washington County
Frederick, MD
Hagerstown
Cecil County
Your Preferred, Reliable and Local Electrician
CK Electric is a veteran-owned and veteran-operated local electrician dedicated to high-quality service and customer satisfaction. For a free estimate call 443.920.3078 or email info@ckelectricllc.com. We look forward to helping make your home a safer, brighter place.